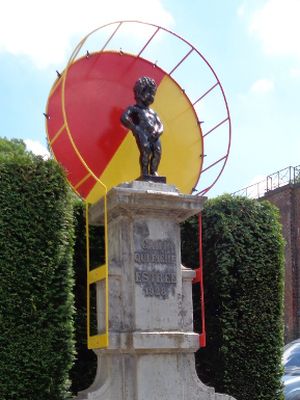 Manneken Pis of Braine-l'Alleud
Braine-l'Alleud
The Belgian commune of Braine-l'Alleud also has a copy of the Manneken Pis. She is called "El kid qui quiiche" and is at the top of a stone pedestal. This statue has been vandalized quite recently.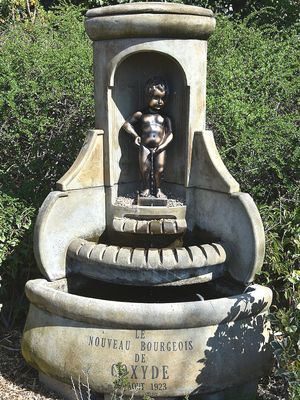 Manneken Pis of Coxyde
Coxyde
Koksijde is a Belgian city that is in the Flemish part of the country. It was installed in 1923. Its base has the following mention: "The new bourgeois of Koksijde - August 16, 1923".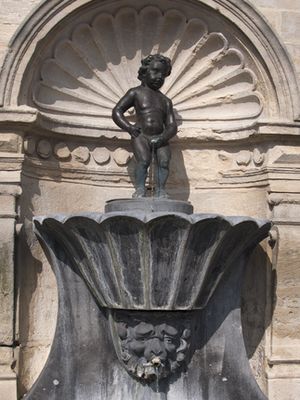 Manneken Pis of Grammont
Grammont
The Fountain-statue of Grammont is not really a replica of the Manneken-Pis as it was melted at about the same time. It dates from 1459. To be exact, it dates from 1985, it is a modern statue, but it came to replace the original statue which, it was dating from 1459. A priori the statue originala was lost.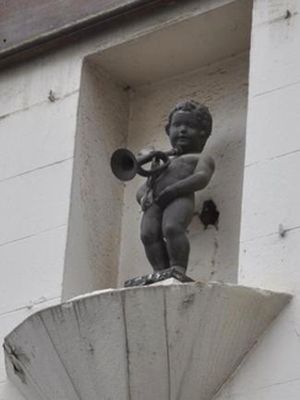 Manneken Pis of Guinche
Guinche
Guinche, Belgium, offers this beautiful reproduction of Manneken Pis on the facade of a brewer. It dates from 1924, when this establishment is installed in these premises, replacing a former printing works.


Laeken
The city of Laeken has been attached to Brussels, of which it is now a district. There is a copy of the Manneken Pis in this area.
See also:
All copies of the Manneken Pis in the World