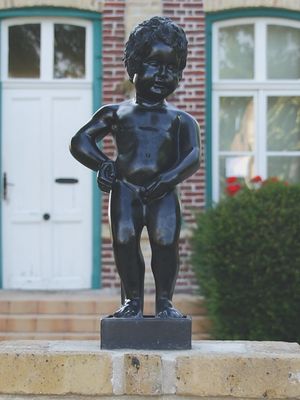 Manneken Pis of Broxeele
Broxeele
Broxeele is a city in northern France, between Volckinckhove and Rubrouck. Near the Belgian border, she received an official copy of the Manneken-Pis. It sits nowadays in the park, in front of the town hall. It's not a fountain, just a statue. It is placed on a brick pedestal.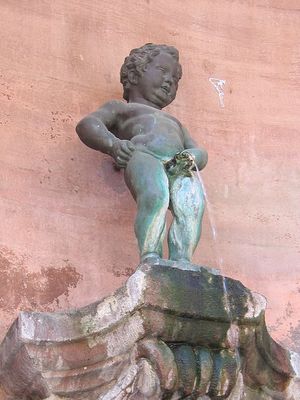 Manneken Pis of Colmar
Colmar
The city of Colmar received as a gift an official replica in 1922. It was to celebrate the 4th anniversary of the liberation of the city. Initially installed in front of the municipal baths, it is now rue des Augustins.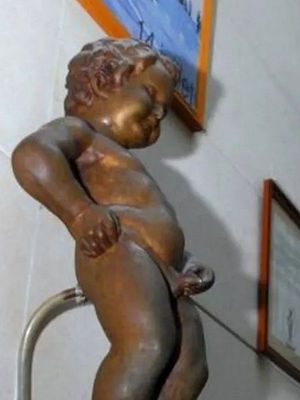 Manneken Pis of Poitiers
Poitiers
The city of Poitiers has a copy of the Manneken Pis in the lobby of the police hotel. Curious location for a monument commemorating the fact that Poitiers was, for 26 days, the seat of the Belgian government.
This episode in the history of Belgium is little known, but real. After the invasion of the country by the German troops, the Belgian government had to flee and found refuge in Poitiers, the time to organize. Brussels offered, after the war, a replica of the Manneken Pis in thanks for this very temporary service. The statue is still there.
See also:
All copies of the Manneken Pis in the World