Hall of manifest origin (Tiyuan dian)
The house of manifest origin is located in the western annexes of the inner courtyard, it is one of the 6 palaces of the inner courtyard.
It was created on the sites of the Eternal Spring Gate (Changchun gong) and the old back part of the supreme principle pavilion (Taiji dian). It has a front door and a back door, serving as a passage room connecting the Palace of Eternal Spring and this hall of the supreme principle. The back porch is a theatrical scene. In 1884, at the age of 50, Empress Dowager Cixi, watched the opera played here from the palace of Eternal Spring.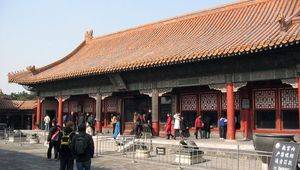 Hall of manifest origin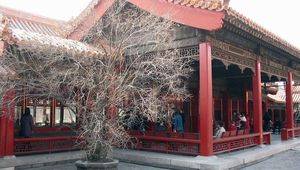 Hall of manifest origin
See too:
Back to the list of the pavilions of the forbidden city