Henry VI of England was one of the many monarchs of England. He lived in the fifteenth century, at the time of the war of 100 years. He is known for his violent death that occurred at the Tower of London, more precisely in the Wakefield Tower. This is unfortunately one of the many historical episodes of the Tower of London that contribute to its reputation for violence.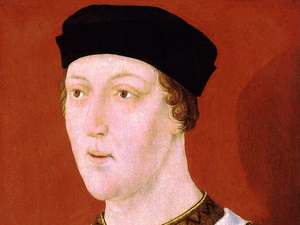 Henry VI
Henry VI was the last Lancasterian king. His succession will be removed from power by the York family, who will establish another dynasty. This period is complex in the history of Europe. It involves the 100-year war, the excessive weakness of King Henry VI, and the destructive ambition of the Duke of York, who has become very powerful and who associates himself with the Duke of Warwick to despatch the Queen at the moment of the entrance to the throne of Henry VI. This is the beginning of the war between the houses of Lancaster, the original hereditary family, and York, pretending to the throne. In this struggle many soldiers fell to different battlefields.
In 1471 Edward IV, the Duke of York, succeeded in definitively defeating the forces of Henry VI, who was captured and imprisoned in the Tower of London in the Wakefield Tower.
He died on the night of Ascension, May 21-22, 1471, struck while praying in the chapel of this tower. This small chapel is separated by a painted wooden screen from the council chamber of Henry III. A marble tablet placed on the spot recalls the place of the murder and invites the public to memorize its actions. Every year, on the eve of the anniversary of his death, a so-called lily and roses ceremony takes place. White lilies to represent Eton College and white roses for King's College are placed on site in memory of their founder.
Exhumation
The body of King Henry VI was exhumed in 1910. The skeleton had been dismembered before being placed in the coffin, so some bones are missing. Three very worn teeth were found and the only jaw piece that proved that he had lost his teeth before death. The bones were recorded as those of a strong man measuring 1m77. Light brown hair found mixed with blood on the skull confirmed that Henry VI had died violently.
See also:
Biographies about the tower of London