The Bowyer Tower is located approximately in the center of the North Wall of the inner enclosure surrounding the Tower of London. It was built between 1238 and 1241 by King Henry III, a king who ordered many improvements to the Tower of London. The Bowyer tower is called "Bowyer tower", it has a D-shaped plan with a two-storey south turret.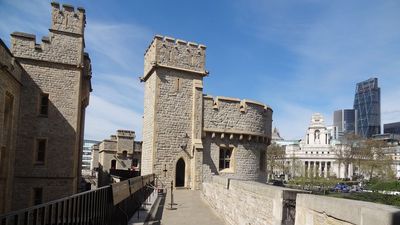 Bowyer tower
The ground floor room is the only original part of the building that survived us, the rest was rebuilt in the 19th century after a fire destroyed the top of the tower. The fire that occurred on the night of October 30, 1841 was caused by an overheated chimney. The fire had started in the evening, about half past ten. The tower firefighters intervened but the water supply was not sufficient to act properly. The flames quickly spread and began to engulf the Bowyer Tower.
The room was used to store weapons and for domestic purposes. There are two stone wardrobes inside and next to them is the entrance of a staircase turret with a wardrobe underneath.
An excavation of the floor of the Bowyer Tower revealed the remains of the Roman city wall dating from about 200 AD. This wall had been destroyed when Henry III expanded the tower ten centuries later. Tradition says George, Duke of Clarence and Edward IV's younger brother was found guilty of treason after the trial at Westminster Palace in 1478. He was held incommunicado in a cell in the Bowyer Tower.
Clarence had revolted against Edward and his threatening behavior had used the patience of his brother, forcing him to attack him. Their mother, Cecily Neville, the Duchess of York, demanded that the execution of her son should not be a public spectacle. The story tells that he was put to death drowned in a wine.
Location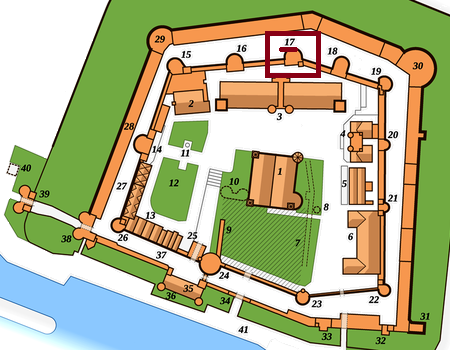 See also:
The map of the tower of London with the list of the buildings