Mount Brass, or "Mount Brass" in English, is the counterpart of Mount Legge on the east side. It is a late fortification of the Tower of London. Located at the northeast corner of this fortress, it is an artillery tower.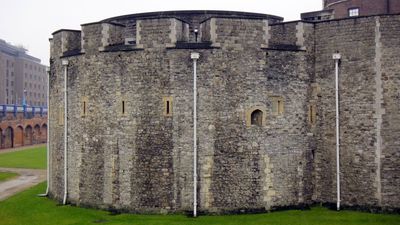 Mount Brass
Mount Brass is part of the second belt of the Tower of London, the one overlooking the outside. It was intended to strengthen the defenses of the fortress by adding firepower by cannon. Unlike Mount Legge, this tower could only accommodate cannon on the roof, there were no openings in the walls. On the other hand, it had numerous loopholes oriented from different angles.
Nowadays the best views on this tower is from the outside, from the avenue that passes in front of the Tower of London.
Location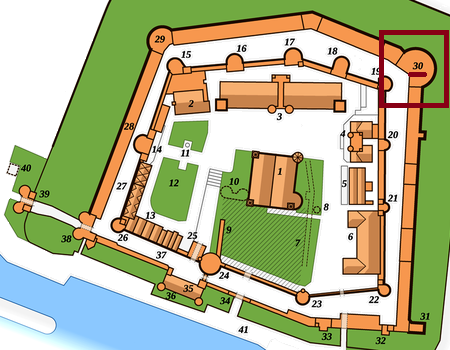 See also:
The map of the tower of London with the list of the buildings