The Develin tower is the rectangular tower at the southeast corner of the Tower of London, it is quite small but very recognizable by the fact that it comes out completely from the fortification.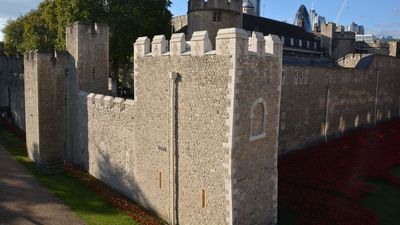 Develin tower
This tower was built between 1275 and 1285 under Edward I as an advanced post of a door now destroyed, the iron gate. It was connected by a wall above which there was a walkway. This tower is made of two joined rectangular blocks which advance into the moat. It was partially rebuilt in 1679 before seeing its façade redone during the nineteenth century.
This tower is not open to the public.
Location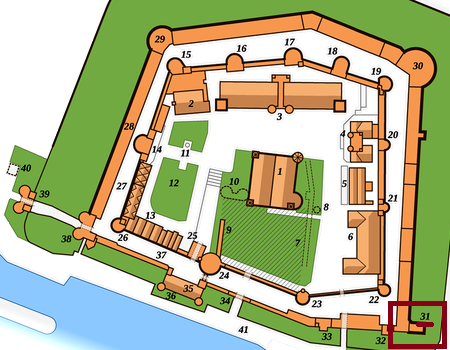 See also:
The map of the tower of London with the list of the buildings