The intermediate tower is an appromitative translation of the English name "Middle tour", it would rather be described as the "intermediate tower". It is a fortification located at the front of the entrance, about 30m. The entrance and intermediate tower are separated by a bridge crossing the dried moat. At the front of this tower there was once a barbican (A barbican, it is an advanced fortification of circular form making it possible to reunite the garrison on an advantageous point in front of the enemy).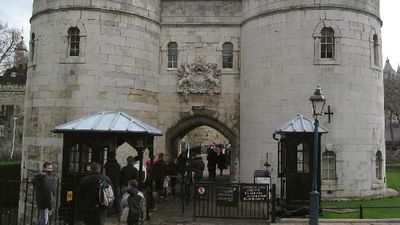 Midlle tower
The intermediate tower is a double-turn, in fact. It is a fortification made of two round towers paired by a square building. The latter has a wide passage through which anyone had to pass before they could present themselves at the entrance to the Tower of London. Nowadays a superb bas-relief decorates it, it is the arms of England. The two towers are of circular shape, they have two rows of windows corresponding to their two floors. The intermediate tower is a stone's throw from the tower of the lions, now demolished, like the barbican.
Nowadays this tower is the gateway for visitors.
Location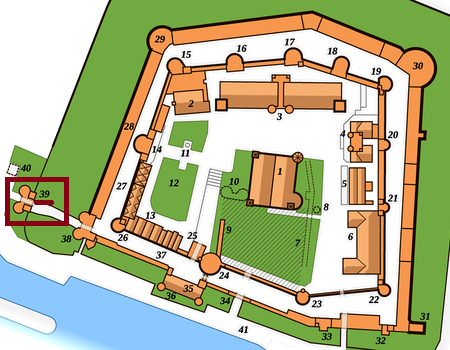 See also:
The map of the tower of London with the list of the buildings