A small country in Europe, Austria does not have a special vocation to possess on its territory, in the public space, statues of Liberty. The list is rather short, but there is at least one.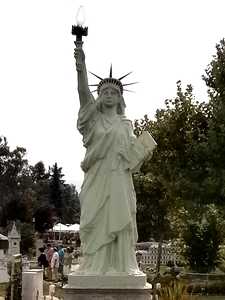 Replica at Minimundus park
Minimundus Park
In Austria, there is a Replica of the famous Statue of Liberty in the Minimundus park, which presents the monuments of the World in reduced form.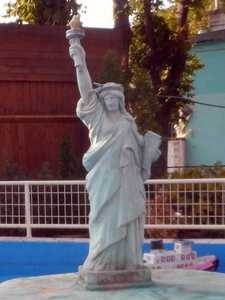 Replica at Vienna
Vienna
In Vienna there is another amusement park, the "Vienna's Prater Amusement Park". He found there a little game, the "Sea Cruiser" for children, a remote-controlled boat steering play. They are racing around a small Statue of Liberty, poorly maintained enough it must be said. She is about 3 feet high.
See also:
Copies of the statue of Liberty in the world