The Czech Republic is present in the list of countries where there is at least one copy of the Statue of Liberty.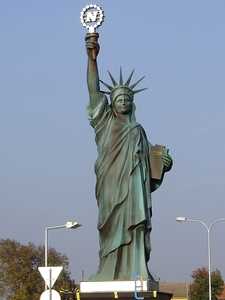 Replica of Koromany
Koromany
A Koromany there is a factory, "European Data Project" which has the symbol at the entrance, the statue of Liberty. She is holding a logo, probably that of the company, instead of the usual torch.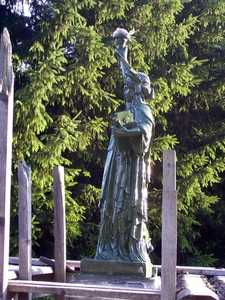 Replica of Vsetin
Vsetin
The Statue of Liberty is located in the north of Moravia in the town of Vsetin. To be exact, it is street of the Americas. Measuring 4.1 feet high, it was made by an artist who migrated in the Czech Republic, Vsetin. He needed 6 cubic meters of concrete and 120 kg of steel to strengthen it. Its pedestal is made of artificial stone.
See also:
Copies of the statue of Liberty in the world