Still a country where you do not expect to find replicas of the Statue of Liberty. And yet, here is at least one.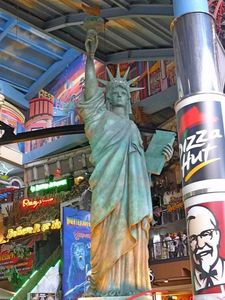 Replica of Genting-Highlands
Genting-Highlands
In Malaysia, it is in the province of Pahang that we can see the replica of the Statue of Liberty. It is located in a shopping and leisure center, the Genting Highlands. It differs from other copies of the quality of its representation, in fact, it is quite faithful to the original, and it's rare enough to report.
See also:
Copies of the statue of Liberty in the world