South America is, which contains quite a few countries, is rather poorly represented with regard to the quantity of copies of the Statue of Liberty. There are two very large countries in Brazil and Argentina, but that's not all. Peru is equipped with at least one statue, too.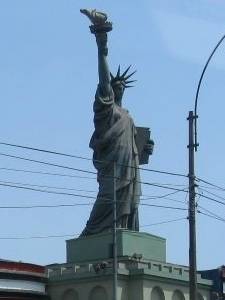 Replica of Lima
Lima
A beautiful gray-green copy stands in front of the casino "New York", which this city theme.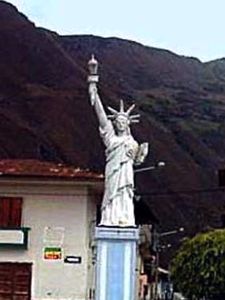 Replica of Cutervo
Cutervo
Peru is the little Statue of Liberty, a replica actually quite well done, although deriving from the existing model. It is in the city of Cutervo in the Andes. Placed at the center of a basin, this reproduction is quite small, no more than 3m high, probably 2m50. It serves light, no doubt it is illuminated at night.
See also:
Copies of the statue of Liberty in the world