As a historical rival of the United States, it seems strange that the Statue of Liberty is an emblem of some kind for the Russians. However, this is the case for at least two sites.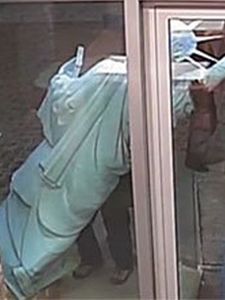 Replica of Novosibirsk
Novosibirsk
This replica of the Statue of Liberty in front of the entrance to a pizzeria in the center of Novosibirsk. She made headlines when it was stolen on 27 November to 5 am by a group of drunken youths. Surveillance cameras have established theft, the picture comes in against. Difficult to say more on this copy of the statue, but through the image provided it appears to be rather well done.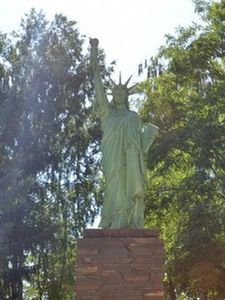 Replica of Rivne
Rivne
It is in the Rivne region Zdolbunov the visitor can fall on that copy of the Statue of Liberty, well development on a stone base. The quality of this statue indicates a clear desire to take care of, which is confirmed by the history of this statue. It comes from the nearby cement factory, the factory "Volyn-cement", which was founded by a German entrepreneur, William Dyukergof Gustav, whose factories have supplied the cement needed to build the pedestal of the statue freedom. The latter has become a symbol of the group, and it is normal that we find this symbol on the grounds of a little all the group's plants. Note that this statue has replaced another statue of Lenin ...
See also:
Copies of the statue of Liberty in the world