Rather on the side of the United States and historical enemy of China, Taiwan is a small country quite close to the Americans. It is therefore normal to find replicas of the Statue of Liberty in the streets, which is indeed the case.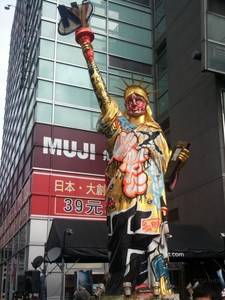 Replica of Taipei
Taipei
In Taiwan the visitor can find a replica of the Statue of Liberty near the Tower 101. It is in the city center, in the "New York shopping area." (WM2QT5 and WMN76) Initially full of a golden color it is now fully graffée, but it was made voluntarily, in 2009, when held an art competition of graffiti.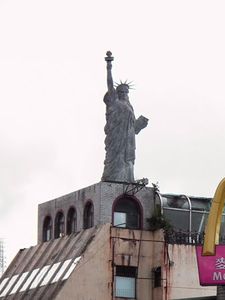 Replica of Keelung
Keelung
In Taiwan Keelung City has a replica of the Statue of Liberty, it is on the roof of a medium-sized building. Quite well reproduced, whatever a bit too thick, it is clearly visible across the city center.
See also:
Copies of the statue of Liberty in the world