Viet-Nam also has at least one replica of the Statue of Liberty.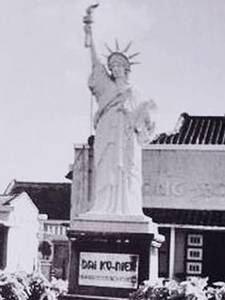 Replica of Cam Duoc
Cam Duoc
It is quite possible that this statue of liberty no longer exists today. It was at the time of taking this photo, unknown time in the city square Cam Duoc, Viet-Nam, 30Kms south of Saigon. We suppose it has to do with the war in Vietnam, so we are in the 70s From firsthand, the statue seems to be quite realistic, well reproduced.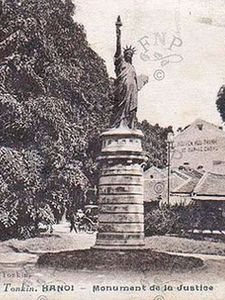 Replica of Hanoï
Hanoï
In Hanoi, during the colonial period the French had built a copy of the Statue of Liberty that was placed on top of the tower of the Turtle. Later moved to the Cua Nam Park, it was reversed in 1945 when the loss of Indochina by France. THE pictured against the statue shows shortly before its destruction.
See also:
Copies of the statue of Liberty in the world