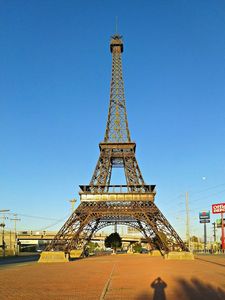 Replica of Gomez Palacio
Gomez Palacio
At Gómez Palacio, in the state of Durango, Mexico, you can find this magnificent Replica of the Eiffel Tower. With its 68.5 meters high, it is a gift made by the French community to the city that dates from 2007.
This copy is very well made, it perfectly resume the curvature of the pillars, the proportions of the floors and even their decorations, which is quite rare. The pylon, which is the upper part of the tower, is also quite correct, and that up to the 3rd floor, well taken again. There is little to blame for this copy.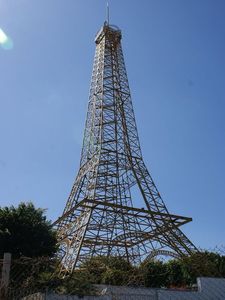 Replica of Guadalajara
Guadalajara
This Replica of the Eiffel Tower is in Guadalajara, Mexico. It is approximately 20 meters high and is located on the forecourt of a church, on the outskirts of a street in the suburb of Barranca de Oblatos.
This is more of a structure inspired by the Eiffel Tower than actually a copy, we can see common points but no real intentions of a perfect reproduction.
See also:
All the copies of the Eiffel tower in the world